Dr. Joel D. Wallach, DVM, ND, is bringing his world famous health lecture to North Carolina on Friday, November 4th and Saturday, November 5th.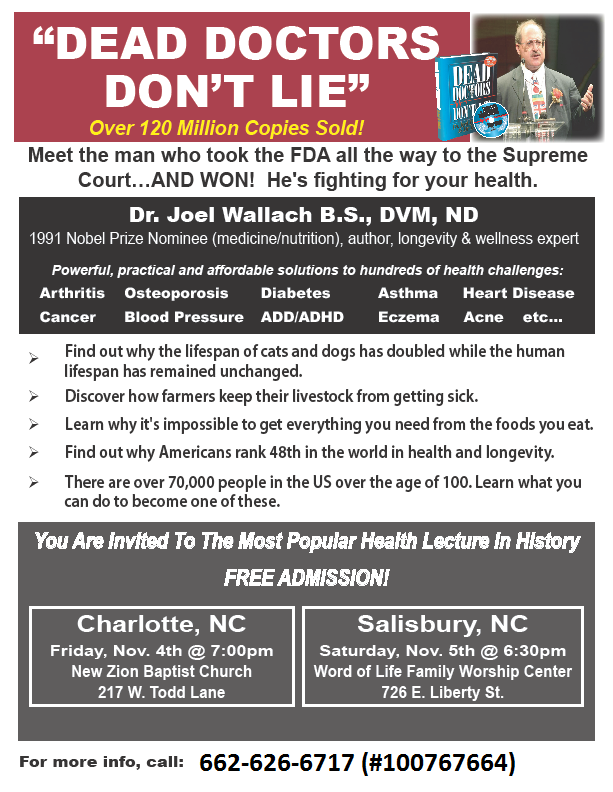 Registration is FREE.
Bring a pen and paper to take notes on the easy and simple ways you can improve your health and reverse unwanted health conditions.
The best way you can help us spread the message of "Living Younger, Longer™" is to bring those you care about (your family, your friends, your church members, your womens group, your mens group, your co-workers, etc.) with you to the meeting.
We can all help those we care about finally find a real and viable solution to their health challenges. Good health, without aches and pains and illness, is no longer a mystery. Come find out what is really going on inside your body directly from the expert himself, Dr. Joel D. Wallach.
You are in for an evening you will thoroughly enjoy that may, quite possibly, change your life.
Wellness products will be available for purchase at the event to help you get started right away on the road to better health.
More Information & To Register >>
Source: FDI YOUNGEVITY® Total Nutrition Team