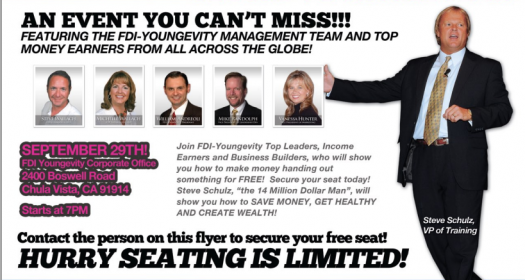 If you live in or around San Diego, join us for our WEST COAST EXPLOSION event tonight, September 29, 2011 at 7PM at FDI Youngevity Corporate Headquarters (2400 Boswell Road, Chula Vista, California 91914).
This FREE event will show you how to make money, handing out something for FREE (that saves people money).
Call (925) 388-6258 to reserve your seat, and take this flyer with you to the event.
Source: FDI YOUNGEVITY