The Youngevity® Opportunity
"Save Money. Get Healthy. Create Wealth."
Are You Next?

---
Ask Yourself…
Do you know others who might want to improve their health and nutrition?
or that of their family? or pets?
Do you know others who drink coffee, eat chocolate, or take nutrition of any kind?
Do you know anyone who wants to earn extra income?
Of course you do…everybody can do this. The question is will you?
Benefits
There are tons of advantages to having a home business.  Speak with your tax professional about the deductions you can take for office equipment, training, travel, transportation, and more.
When you partner with Youngevity®, you can shift the dollars you currently spend at retail stores to your own online store: Your family gets to use high quality products, everyone can improve their health, and you're building your business…all at the same time.
Imagine…getting discounts and making money for doing something you already do each month.
How to Get Started
You may join us as either an Independent Marketing Director or as a Preferred Customer; however, if you are interested in maximizing your earning potential, we suggest you start with the CEO Mega Pak™.
Making Money
With Youngevity®, you have more than 400 high quality products available to you…each one just as good as the next.  Plus, with our Pharmacy Discount Card, even those who are uncomfortable talking to others can now easily operate a business.
What would it mean to you to have an extra $200 to $300 (or $2,000 to $3,000 or more, depending on your goals and work ethic) coming into your household every month?  How good would it feel to have some breathing room in your finances?  What would your life be like if you didn't have to worry about money?
What is your first step to getting there?  Join Us.
Your Journey to Success



The simplest product to start with is CEO Mega Pak™. Why? Because…
it contains our "90 For Life" formula for optimal health. According to Dr. Wallach, the majority of the population is deficient in these 90 Essential Nutrients.
according to Senate Document 264, these nutrients are also absent from our nation's crop soil.
you receive the tools and support you need to launch a thriving business.
it positions you to receive every benefit and bonus available in our generous compensation plan.
Besides, how great would it be to witness the improved health of your loved ones and earn additional income for you and your family?
We will teach you our simple process for sharing Doc's health message with those you come into contact with.
But wait…what if this doesn't work for you?  What if you've tried direct sales or network marketing in the past and you're skeptical about joining another company?  Order Dr. Wallach's CD and decide for yourself if this tool can help you improve your health and your finances.  The worst case scenario:  You will probably improve your health, save others money on their prescriptions, and receive ongoing income for doing so.  But, the bigger question and the best case scenario is, what if it does work for you?
Isn't your peace of mind worth it?
Be good to yourself, get started today!
Your Next Step:
Ask yourself: Does this make sense for you? How does it sound?
Does it feel okay? Are you getting the picture of how this could fit into your life?
If so…
Or Call Sandra at (925) 388-6258 to Enroll by Telephone
With all that you are receiving for a one-time investment, no one is going to question whether you made a good decision or not.  They are going to know you made a good, quality decision. And when you help us educate the world about how simple good health can be, you will be rewarded far more handsomely than you could have ever even imagined.
Plus, joining Youngevity® today gives you full access to all of our partner company products, all at reduced prices, including JavaFit (Gourmet Fortified Coffee), Triple Treat™and Triple Truffle™ (Healthy Probiotic and Calcium Chocolate), Soul Purpose (nature-based body care products), an award winning line of Mineral Makeup, PureWorks® (alcohol-free hand sanitizer), and so much more.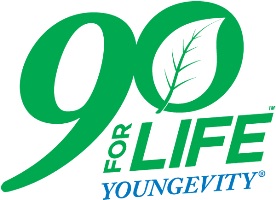 ---
About Youngevity®
Youngevity® is the only network marketing company to achieve an authorized Health Claim through the FDA. In fact, Youngevity® and Dr. Wallach have two authorized Health Claim Petitions through the FDA.
Dr. Wallach is nationally known as 'The Mineral Doctor.' But he could easily be The Millionaire-Maker. That's because Dr. Wallach has helped a growing number of alert entrepreneurs reach their dreams of owning a million-dollar business. And he's done it by showing them how to help end America's mineral deficiency crisis.
Dr. Joel Wallach and Dr. Ma Lan founded Wellness Lifestyles Inc. in April of 1997, which then adopted the global brand "Youngevity" in April 2006. Youngevity®, now a leading designer of dietary supplements and cutting-edge personal care and wellness lifestyle products, was founded with the intent to help people "Live Younger Longer!", and markets worldwide through a network of independent distributors. With Global headquarters in Chula Vista, California, Youngevity® holds international offices in Australia, New Zealand, and Japan.
Source: YOUNGEVITY® and SandraBiz.com