What Is It?
Swagbucks is a fun and easy way to earn free gift cards or cash (via PayPal) for the activities you already do online, such as:
watching videos,
playing games,
shopping,
searching the web,
answering polls and surveys,
installing apps, etc.
It's free to sign up and you can cash out via PayPal or choose from a variety of gift cards, including: Amazon.com, eBay, GAP, Home Depot, Lowe's, Mastercard®, Starbucks, Sephora, Target, Visa®, and Walmart, just to name a few.
I have been using Swagbucks for about two years now. Initially, I thought it would only amount to a few dollars off of an occasional Amazon.com order. But once I found my favorite ways to earn, and worked it into the beginning and end of my day, I ended up purchasing a cable modem, wireless router, portable laptop tray, three (3) cell phones, tablet and so many other items, paid for entirely with money and gift cards earned on Swagbucks.
I run the apps on my phone and/or tablet, depending on what my schedule is for the day. And at the end of my work day, I play a few games and watch videos on the computer (my favorites are cooking videos).  Some of the videos run automatically, so you can earn while working, cooking, cleaning, or watching TV.
And if you enjoy doing surveys and completing offers, you can earn even faster.
All it takes is a few minutes to get started now and you can begin earning right away.
Getting Started: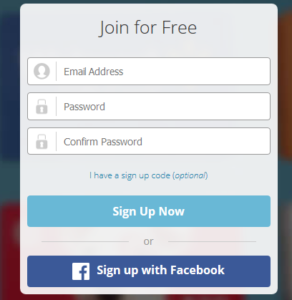 The easiest way to sign up is on their website. You will need to enter your email address and select a password for use on their website. It is free to join.
Android users, there are seven (7) applications you should download to your phone or tablet: Swagbucks, SBTV, EntertaiNow, Sportly TV, LifeStylz TV, MovieCli.ps, and IndyMusic TV. All of them, excluding the first one, allow you to earn 10 swagbucks per day (1 swagbuck = 1 penny USD), not including any bonus points that may be available after you have earned 10 sbs (swagbucks) per application.
By the way, do not be discouraged that it is only 60 sbs per day.  At the end of the month, that is an extra $18 USD, or an extra $219 USD at the end of the year, just from running the applications.
The Apple version of the seven (7) applications are: Swagbucks, SBTV, EntertaiNow, Sportly TV, LifeStylz TV, MovieCli.ps, and IndyMusic TV.
Age Requirement:
You must be at least 13 years of age.
Daily/Monthly Goals:
There is a two-tiered daily goal system. Each tier has a different number of bonus points available. When you reach the first or second goal before the end of the day / reset time (11:59 pm Pacific Standard Time – California USA), the applicable bonus will be held for you and paid out the following month (on or before the 5th of the month). When you consistently meet the first goal for 7 days, 14 days, 21 days, or 30 days you will get an additional bonus (also paid the following month).
Easy Points:
"To Do List." There is a bonus available when you complete any six (6) of the eight (8) items on the list. If you complete all eight (8), you will receive a bigger bonus. These bonus points are added to you account as you earn them, and they count towards your daily goal.
Games. There are three (3) free games available: Swag Memory, Swag Jump, and Swagasaurus Run . You can earn up to 10 sbs per day from playing these games. You will win 2 sbs every other game. So, play each game at least 10 times, so you receive your full 10 sbs.
Videos. You have a variety of videos available to you, the most popular are nCrave and Jun Group videos. You will hear the Jun Group videos affectionately referred to as "laptop guy" or "laptop girl."  This simply refers to the image that usually accompanies the card for these videos.
Search. Use their search engine and you will randomly win points. Make sure you pay attention to the results page in case there is a captcha that needs to be entered to claim your points. Note: Use this search engine as you normally would Google or Yahoo or Bing. Do not use it to get to your favorite website each day.
Codes. Almost daily, special Swag Codes will be posted somewhere on the internet, and when you enter them on the main website, the mobile app, or in the Swag Button, those points are instantly added to your account. They also count towards your daily goal. If you have the Swag Button installed on your computer, or the Swagbucks app installed on your cell phone, you will receive an alert on your screen when a swag code is available. You can also find out about swag codes when you follow Swagbucks on Facebook or Twitter, or visit their page on those sites.
Special Events. There are a number of fun ways to earn Swagbucks that will be announced on their blog. These include: Swago, which is kind of like bingo; Collector Bills, special search certificates that give bonus points when you complete a set, within a specified number of days; and iSpy, a series of questions with limited entries for the right answer. And, if you use the search feature on Swagbucks, you have a chance of winning sbs from the search as well as from entering in the correct answer.
Coupons. If you print coupons from the  SHOP section of their website, you will receive 10 sbs for every coupon you redeem. Points will be added to your account in approximately 12 weeks.
Downloading Apps. There are a lot of offers, on the website and in the Swagbucks app, that give you sbs for downloaded and starting apps from either iTunes or the Google Play Store. Some apps require you to play them for a certain length of time or get to a certain level, while others only require that you install and start them.
Higher Pay:
Offers. You should move through the offers slowly, and clear your cookies and cache often. I have the most success when I open an offer and let it sit for a few minutes. For email submit offers, they actually credit for me best when I've forgotten I clicked on them and returned an hour or two later, entered my email, and clicked enter. They usually credit instantly!
Surveys. Make sure you keep track of the survey number and what it was about. Some surveys allow you to take screenshots (in case the offer does not credit and you need to submit proof of completion), while others forbid it. This information should be available to you in the instructions.
Other Information:
Payment Time Frame. It can take up to 14 business days to be paid; however, it has never taken that long for me to receive my cash outs. I usually receive mine in a few days.
Discounts. Once a month, you can cash out a $25 gift card and only pay 2200 sbs. This is a great option for those who want to stack money in their Amazon.com, Walmart, or Target accounts. It works for any $25 gift card they offer.

Image Source: Swagbucks.com