Now 25% Off!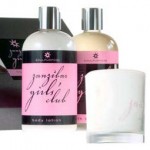 (Soul Purpose) Zanzibar Girls' Club is truly a beautiful fragrance.  It contains warm notes of vanilla, amber, patchouli, clove rounded with exotic mandarin, sweet bergamot, and powdery musk.
It is a very warm and inviting fragrance for women, perfect for day or evening wear.
Save 25% off the retail price of the 12 oz. Shower Gel, 12 oz. Body Lotion, 5.5 oz. Body Custard (think soufflé…only more luxurious!), Soy Candle, the decadent 6.4 oz. Sugar Scrub, and the Gift Set (which includes the Shower Gel, Body Lotion, and Soy Candle).
Remember: All Soul Purpose shower gels and body lotions contain an antioxidant blend of Acai berry, Oregon grape, red wine, and green tea extracts to protect, moisturize, and soften your skin.
They also contain the FDA recommended daily allowance for Vitamin D that is vegan, bio-active, and supportive of your body's health.   And, as always, the shower gels and body lotions are paraben-free.
Finally, to get that touchable, baby-soft skin, be sure to purchase the accompanying sugar scrub.  After you purchase, contact me for step-by-step instructions on how to obtain spa-quality body scrub results right in the comfort of your own home!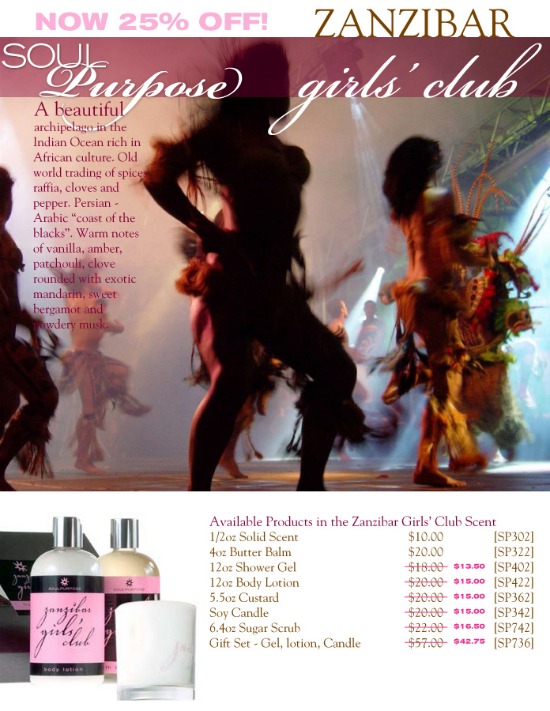 Ordering Information:
Source: SOUL PURPOSE LIFESTYLE CO.