Summer Recruitment Special!
Join Soul Purpose For FREE!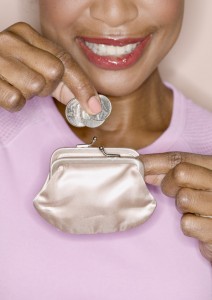 Summertime is here and this is the time for vacations, family reunions, outdoor BBQ's, cookouts, graduations, and weddings.
Could you use a little more income and a lot more cash in order to really enjoy yourself and do the things that you love to do with your family and friends?
Soul Purpose Lifestyle Company has made it easy for you to become a member this summer.  You can set your own work schedule, earn as much as you want to, and have all the time and financial freedom you want.
Yes, FREE!!!
Become a member for only $35 and Soul Purpose will give you a $35 Product Gift Certificate…so you literally join for FREE!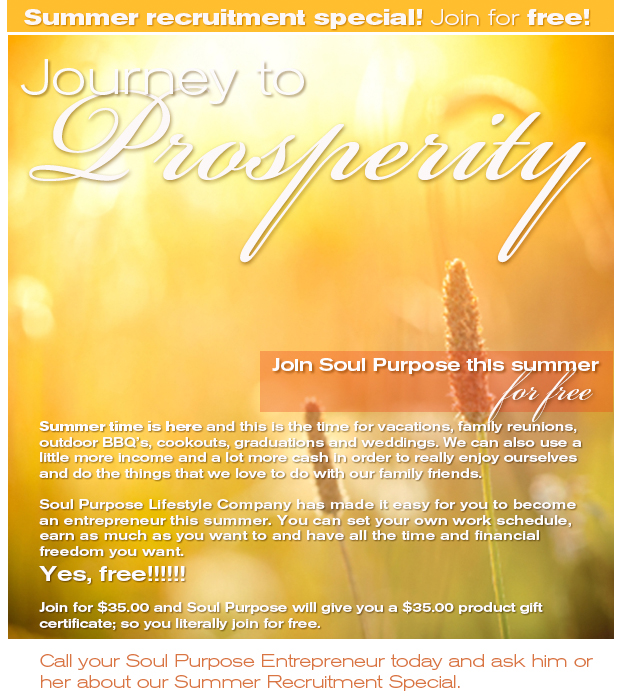 Additional Information:
Source: SOUL PURPOSE LIFESTYLE CO.