a message from Nadine…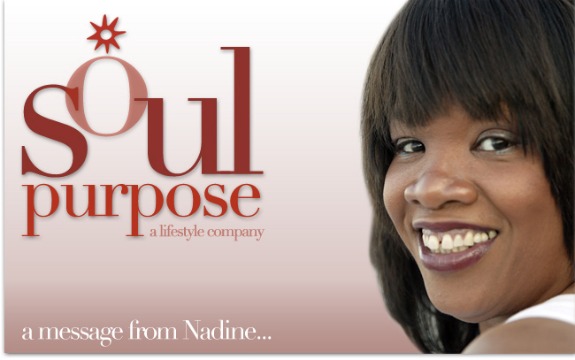 We have been asked by our new President to do our part to create a better future for this country; at Soul Purpose we are doing our part in every way possible to be responsible and sustainable.
We have had record numbers of entrepreneurs joining our community this month and we welcome you with open arms, we are happy to have you.
In the latest issue of SUCCESS Magazine, the article on Napoleon Hill, "RICH MAN POOR MAN" begins with the following:
The greatest achievers say that in a lifetime of setbacks and comebacks, the truest sense of accomplishment is not found in the realization of the goal. But rather in the will to continue when failure breeds doubt.
At Soul Purpose we are in the midst of building a community that will provide for those in its midst. Although this is a great time to recruit people into the Direct Sales industry because creating an additional stream of income is the financially wise thing to do, many people are still cautious and a little fearful of making an investment and commitment. It is safe to say that nearly everyone has been impacted with the economic effects of the last year. And it is reasonable for many to recede and even hide until things recover.
However, it is exactly in these times of doubt and uncertainty when true leadership and breakthroughs occur. Doing what the "other guy" won't, leading the pack and seeing where things will be have always proven to be the pivotal actions that allow people to explode and achieve greatness.
No matter which side of the political aisle you may be on, there has been a challenge put to every US citizen to do what they can to help rebuild this country.
At Soul Purpose we can use this time and opportunity to help as many people as possible understand how things can be different – to have them shed their doubts about what they can do. This is the time to share this amazing opportunity of Soul Purpose with people who are ready to make a difference.
By all of us doing this, we will have a dramatic effect on helping rebuild people, their dreams and their economic environments. With our success we provide a clear direction for a doubting public.
Soul Purpose is making a commitment to strengthen our business opportunity and doing our part to be sustainable in this challenging economy. Toward this end we will be reducing our product prices by 10%. My hope is that this reduction will make our prices a little more affordable for our hardworking customers who are looking for ways to cut back a little on their spending. We know and understand that people have choices when it comes to personal care products and at the same time we understand that we are delivering a high quality product to our customers. This price reduction…demonstrates our commitment to doing our part in this economy. President Obama has asked us all to do our part; so Soul Purpose is doing its part.

Source: SOUL PURPOSE LIFESTYLE CO.