Bold, Look At Me Color!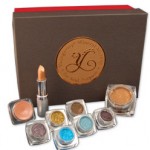 This set is only available through March 31, 2010.
Our beautiful line of all natural mineral makeup was selected by celebrity makeup artist Ms. Ashunta Sheriff, in collaboration with Soul Purpose CEO Nadine Thompson and Trinidad and Tobago based fashion designer
Ms. Claudia Pegus.
This Set Includes:
Island Glow Bronzer
Passionate Blush
Eye Shadows: St. Barts, Windsor, Bordeaux, Ipswich, Piza and Rio
Goldenrod Lip Pencil
Spice Lip Gloss
Moonbeam Lipstick
Black Eye Pencil
Ashunta Sheriff's Carnival Collection is suitable for all skin tones, for a little Carnival glamour.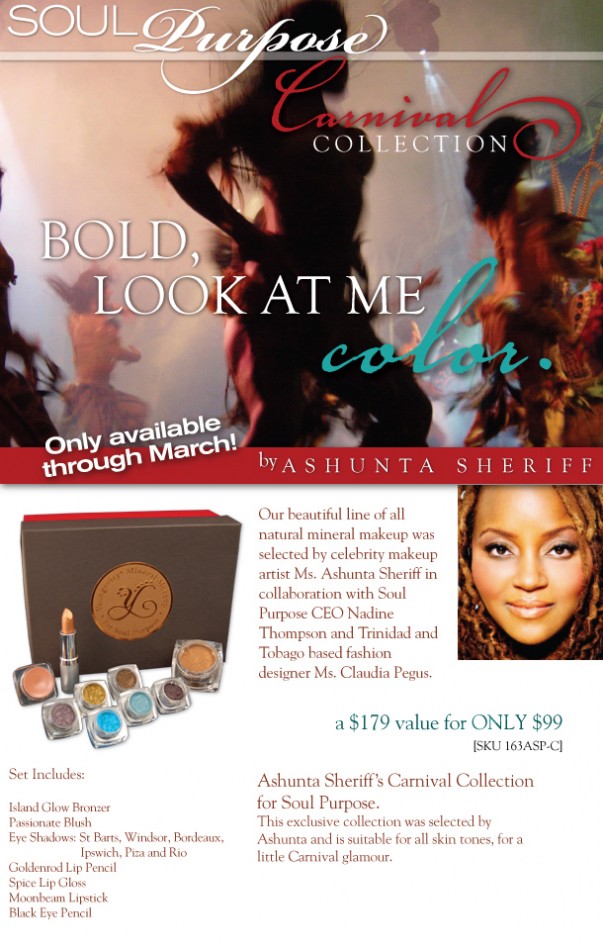 Ordering Information:
Carnival Collection | Item# 163ASP-C | $99 ($179 Retail Value)
Source: SOUL PURPOSE LIFESTYLE CO.