Five minutes to a Better You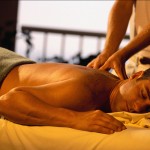 If you've got five minutes you have more than enough time to pamper yourself in luxury. Whether you choose this as the perfect way to start your day before your morning commute or as the finest way to unwind at the end of a long day, either way you'll feel like a brand new you.
Nature-based botanicals
Harness the amazing power of nature every day. The antioxidant blend in the Soul Purpose shower gel is sheer heaven. Allow it to soothe and pamper your skin from head to toe.
Indulgence
Begin by letting the water run on your scalp, then apply a tiny bit of the shower gel — I suggest the Caribbean Ginger or Brazilian Jackfruit for the ladies and Haitian Vetivert Pepper for the gentlemen. Let it sit for a minute so your scalp can soak in all those nourishing ingredients before rinsing. Then follow with your choice of conditioner (there are several nature-based options for you to choose from).
Grab your shower puff, wash cloth, or loofah and apply the shower gel to your skin in gentle, circular motions. If you wash your face in the shower, feel free to apply the gel to your face as well. Remember it doesn't contain the chemicals that produce a lot of suds, but it is highly effective.
The Finish
Finally, wrap yourself in a huge Egyptian cotton towel (if you've got one) and apply your choice of moisturizer. Choose a lotion if you want light coverage, the ultra rich body custard if you want medium coverage, or the body balm for heavy coverage. You could also combine two of the moisturizers, such as: the lotion and body balm or the body balm and ultra rich body custard. When you do, your skin will feel like silk.
Enjoy!
© 2008-PRESENT. SandraBiz.com. All Rights Reserved.