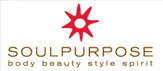 Anything you do can be easy money if you have the right attitude. If you're like most people you want a business you can work from home, within the hours that best suit you, with people you genuinely enjoy interacting with, and products that you use regularly, so you can promote them with integrity. And an added benefit would be if that business made money for you long after your work day ends.
This is exactly why so many people are joining network marketing! It is a perfect match to the qualities you're looking for in your home-based business. In addition, this business model has produced more millionaires than any other, allows you to learn so much about yourself, and to develop yourself personally on so many levels.
Because you are here, it means that you are concerned about improving your health or your wealth. I highly recommend a company that may be the perfect fit you:  Soul Purpose.
You often hear others talk about getting in on a ground floor opportunity…well, folks…this is it! This company launches next month. So that information packet is your golden ticket to becoming a founding member of a company created by someone with more than 10 years of experience in this industry, who has created more than 300 products that both customers and consultants absolutely adore.
Imagine joining this company now (no cost to enroll…it's just a commitment at this point), sharing the information with at least 1 person (since it's easiest to do this business with a partner), and positioning yourself to be the first business owner in your state, giving you every opportunity to be where most people only dream of: at the forefront of a new company that is poised for greatness.
Remember, money does come easily & effortlessly…if you position yourself for it! Join us today!
© 2008 – Present. SandraBiz.com. All Rights Reserved.