Youngevity International Announces the Acquisition of Nature's Pearl Corporation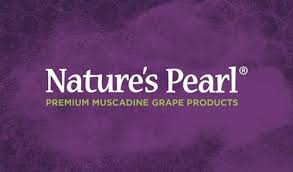 San Diego, California – August 15, 2016 –
Youngevity International, Inc.
, a global direct marketer of nutritional and lifestyle products and also a vertically-integrated producer of gourmet coffees for the commercial, retail and direct sales channels, announced today that the Company has entered into a definitive acquisition agreement to acquire the assets of Nature's Pearl Corporation, a grower, manufacturer, and direct seller of Muscadine grape products, including nutritional supplements, skin care, Muscadine juice and other personal care products. Additionally, Youngevity has entered into an agreement for the exclusive rights to manufacture Muscadine products utilizing Nature's Pearl's technology.
Nature Pearl's Muscadine grape extract has recently been the subject of research studies conducted at Wake Forest School of Medicine. These studies revealed the extract to have significant anti-oxidative effects in the body and to provide demonstrably effective support for the immune system function. In addition, that research revealed substantial cardio protective properties of the extract, providing critical support for heart and circulatory health. The studies were conducted based on a philanthropic grant of $20 million to Wake Forest.