The following is an excerpt from page 8 of the September 2010 issue of Soul Purpose Magazine: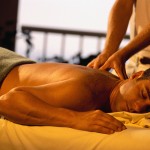 Our skin is the largest organ of the body and it is imperative that we learn how to moisturize, nourish, and protect it.  Antioxidants protect the skin by limiting the production of free radicals, which can damage skin cells.
Antioxidants can do a lot for the health and appearance of our skin.
Here are just a few:
Calming of the Skin: One of the most desirable benefits of having therapeutic antioxidants in our Soul Purpose products is that they promote the calming of the skin from inflammation.  Ingredients such as green tea, lavender, pine bark, Aloe Vera, Vitamin E and Vitamin C support this by increasing cell metabolism and circulation. By reducing inflammation, our skin becomes more toned, nourished, and rejuvenated, which keeps the skin free from acne and wrinkles. Products that decrease inflammation include our Happy Feet Collection, which includes our certified organic Foot Cream (loaded with Acai Berry and the FDA recommended daily allowance of [vegan] Vitamin D), ultra rich body custards, and wild-crafted shea butter body balms.

 

Firming and Toning of the Skin:  Another benefit of having antioxidants in our products is that they promote toning and firming of the skin.  Using our luscious and silky shower gels layered with our lotions, custards, and wild-crafted shea butter body balms, helps maintain the most beautiful, hydrated, and toned skin when incorporated as part of one's daily lifestyle. The wild-crafted shea butter in our body balms also aids in restoring dull complexions and eradicating dry, cracked skin. 
Source: SOUL PURPOSE LIFESTYLE CO.