Simply Wonderful!
Theo Ratliff, spokesman for our Rebound fx™ (sports energy drink), is the newest member of the World Champion Los Angeles Lakers!!
Ratliff is a 15-year NBA veteran and an All-Star. 
It is thrilling that Rebound fx™ has helped him to remain relatively injury free, with lots of energy and stamina, and able to play at such an elite, competitive level for so long.
Congratulations!
If you would like to incorporate Rebound fx™ into your daily regimen, as a post-workout drink, ordering information is below:
Rebound fx™ Citrus Punch Powder | Item# 13223 | $34.50 ($49.30 Retail)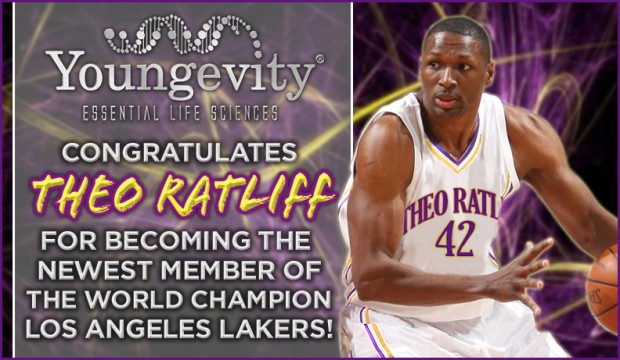 Source: SandraBiz.com, NBA.com, and YOUNGEVITY® ESSENTIAL LIFE SCIENCES