When doing all the right things just isn't enough: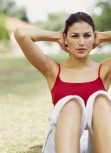 You exercise, you eat right, you drink plenty of water, and you get a good night's sleep. So why don't you feel your best? Maybe you feel sluggish when you wake up in the morning. Perhaps you feel aches and pains in your joints or muscles. Or maybe you just don't feel like yourself.
Go easy on yourself. It's okay to need a little help. There is more pollution in our cities, more contaminants in the water we drink and bathe in, our food contains more chemicals than ever, and the list just goes on and on.
5 products that can help you feel like yourself again
Pollen Burst – this is your energy first thing in the morning: It reduces your sugar cravings, it reduces inflammation, and it reduces stress. It has 187 micronutrients that are small enough to be absorbed by every cell and tissue in your body. It's a little bit of everything your body needs to be healthy. Drink one of these per day. If you prefer capsules instead of liquid, choose Polbax. It's the capsule form of Pollen Burst. For children, give them half a packet of Pollen Burst.
Hepol – this is your daily liver cleanse and enzyme support to help rid your body of the toxins you eat, drink, breathe, and apply to your skin. Every cell of your body is supported by your liver. Many of the aches and pains you experience could be because your liver is sluggish. Adults take 2 tablets a day, children take 1-2. Remember, children are smaller so they get toxic faster than adults!
Probacillus Plus – this is a HUMAN strain of the bacteria you need for a healthy gut, which means it's the exact form that your body needs, not a plant or animal version. If you're already taking acidophilus or bifidobacteria and you're still not feeling your best, try this for 30 days, then switch back to what you were taking before, and let your body tell you which product it likes best.This will help reduce acne, asthma, bad breath, yeast and thrush infections, digestive upsets, bloating after meals, and maintain the proper balance of friendly bacteria in your GI tract.
Omega – in two words: fish oils. This gives you your Omega-3 fatty acids (your body actually makes enough Omega 6 and Omega 9), EPA (Eicosapentaenoic), and DHA (Docosahexaenoic Acid) that's missing from most of our diets. It's safe for all ages and there's no fishy aftertaste. Deficiencies in fatty acids have been linked to: heart disease, cancer, arthritis, allergies, depression, neurological disorders, skin disorders, and immunological disorders.
Super Daily – this is your daily vitamin. It gives you a large amount of the vitamins and nutrients your body needs most, including: Vitamins A, B1, B6, B12, C, D, E, and K, Folic Acid, Biotin, Niacin, Boron, Calcium, Chromium, Copper, Iron, Magnesium, Manganese, Molybdenum, Phosphorus, Selenium, Zinc, Pantothenic Acid, Lutein, and many more.
So what if you're looking for benefits like
Better Sleep
All Day energy
Improved Digestion and Elimination
Fewer Aches and Pains
Better Workouts
Improved Moods
Improved Sugar Levels
Improved Cholesterol
Less Emotional Eating
Daily Detoxification
Increased Metabolism
Better Looking Skin, Hair, and Nails
Slower Aging
Well, for that you need to take…the 5 products listed above. It's pretty simple.
Product List: Click Here to Order Now
(Preferred pricing available! More details.)
Pollen Burst [PJ330] – $80 or Polbax [PJ302] – $38.22
Hepol [PJ415] – $38.22
Probacillus Plus [PJ435] – $38.22
Omega [PJ290] – $21.43
Super Daily [PJ220] – $34.29
Purchasing options
If you buy only 1 item, order Pollen Burst.
If you buy only 2 items, order Pollen Burst and Hepol.
If you buy only 3 items, order:
Pollen Burst, Hepol, and Probacillus Plus.

If you prefer Polbax, order the set:
Polbax, Hepol, and Probacillus Plus [PJ420] – $107.15
Here's to your health!
Source: YOUNGEVITY® ESSENTIAL LIFE SCIENCES
These statements have not been evaluated by the Food and Drug Administration, and the Youngevity family of products are never intended as medical treatments for any disease, disorder or medical condition.