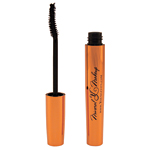 It has been years in the making and now it's finally here, Youngevity® Mineral Makeup Natural Mascara.
I had an opportunity to try this last March at our annual convention, and it is fabulous. It made my lashes look so long and luscious, and it was easy to remove. In fact, my current profile picture was taken just after my mineral makeup session.
The best part is, it does not contain any harsh chemicals, parabens, fibers, dyes, or synthetic preservatives. And for something that you use daily, so close to your eyes, that is what you really want in a mascara, right?! In addition to it being long lasting, smudge proof, and the other essentials. 🙂
I have already added this to my next order, and I cannot wait to start using it again. For those of you who know me, the only two makeup items I wear daily are mascara and lipstick (I currently wear Poppy™ Lipstick, Item #: 166062). Recently I saw a tweet from Star Jones saying that Celebrity Makeup Artist Sam Fine says these are the two things a girl always needs. So, apparently, I was right on point…who knew?!
YES!!!!! Xoxo RT @StarJonesEsq: To quote Sam Fine, "a girl ALWAYS needs a lash & a lip!"

— Sam Fine (@SamFineBeauty) January 23, 2012
(By the way, this is not an endorsement of our product by either of these individuals, it is a general makeup recommendation for looking fabulous when you walk out the door. I know you knew that, but…well…you know, crossing the t's and dotting the i's.)
Here is the list of Ingredients:
Distilled Water, Euphorbia Cerifera (Candelilla) Wax, Organic Cera Alba (Beeswax), Vegetable Glycerin, Stearic Acid, Glyceryl Sterate, Aloe Barbardensis (Aloe) Leaf Juice, Usnea Barbata (Lichen) Extract, Rosmarinus Officinalis (Rosemary) Extract, Citrus Grandis (Grapefruit) Seed Extract, Arnica Cordifolia (Arnica) Extract, Panax Ginseng (Ginseng) Extract, Iron Oxides, Mica.
Once you've tried it, we would appreciate any and all feedback. Your input helps to make our products even better. And if you want to share your photos, I would be happy to post those here.
How to Order:
If you're already a Preferred Customer, login here to order [Item# 165001]. To shop retail or to enroll as a Preferred Customer (for free) and save 30%, select your consultant and continue to his or her website.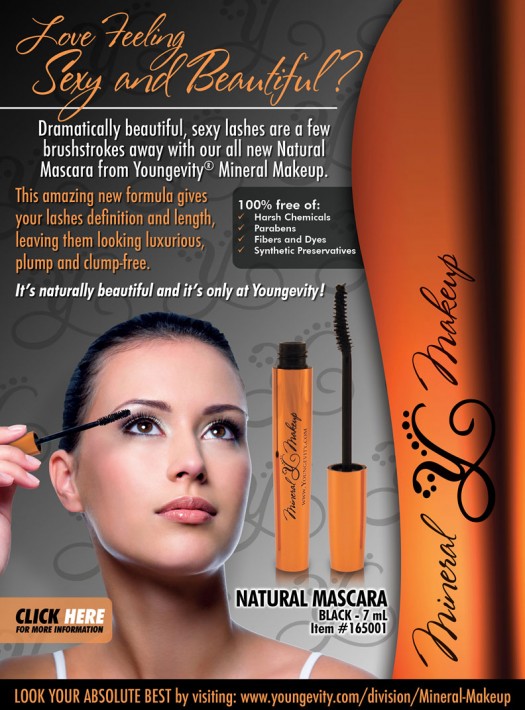 © 2012. SandraBiz.com. All Rights Reserved.
*Image Source: Youngevity.com, Ingredient List Source: YoungevityOnline.com.