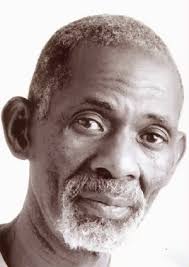 Dr. Sebi
(November 26, 1933 – August 06, 2016)
Even though I did not know Dr. Sebi personally, his passing hurt my heart. And I kept thinking, "He was only 82." An odd thought, I know, but for those who knew him or knew of him, if anyone had a chance of living a rich, full, healthy, vibrant life well into his 90s and beyond, it was Dr. Sebi.
Not to mention that he reportedly, allegedly/supposedly, died of pneumonia (mucous in the lungs, something easily remedied, according to his own teachings), during the middle of summer, in either jail or a hospital, in either Mexico or Honduras.
The Natural News wrote an excellent article on the (sparsely available) details of what is believed to have happened to him. There are quite a few videos on YouTube about it as well. A few of those videos, however, provide more questions than answers.

I feel that for someone who worked so tirelessly, both for our people and for all people, he truly deserved better.
Finally, as many have suggested, one of the best ways to honour the man, who in the late 1980s, placed ads in both The Village Voice and New York Amsterdam News claiming he cured AIDS, was subsequently arrested on two counts of practicing medicine without a license, and in 1988, was found not guilty by the New York State Supreme Court (in Brooklyn), is to follow the eating regimen he recommended to enable the body to heal itself: natural fruits, vegetables, juices, and herbs.
Dr. Sebi, thank you for all you have been to us. We will always remember. Rise In Power.
You can visit his website at: DrSebisCellFood.com
Photo Source: DrSebisCellFood.com