Africa Fashion Week 2010 runs from Monday, July 12 through Sunday, July 18, 2010, in New York, NY.
This multi-day event will include runway shows, exhibitions, and industry networking events with the sole purpose of raising awareness of the African/African-American/Afro-Caribbean fashion professionals in New York and the Tri-State area.
Adireé Fashion Agency (Executive Producer of Africa Fashion Week New York) has hand-selected a wide range of designers that highlight couture African style, innovative fashion, luxurious and inspirational pieces.
All runway models will be wearing Soul Purpose/Youngevity Mineral Makeup. Soul Purpose is proud to be a sponsor of this year's event.
For more information, visit:
www.adiree.com
www.africafashionweekny.com/fashion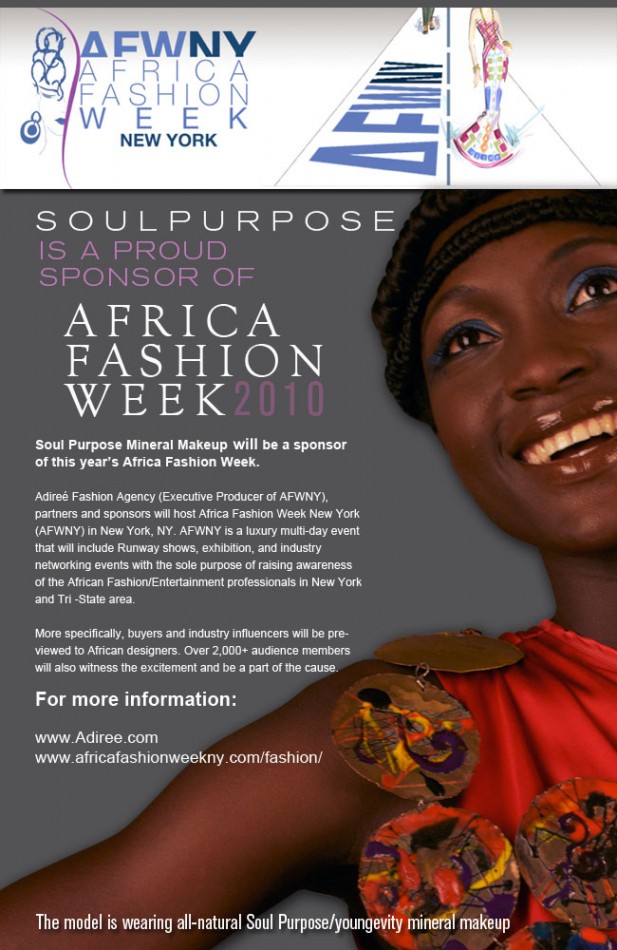 Source: SOUL PURPOSE LIFESTYLE CO. & ADIREÉ FASHION AGENCY