New Products Now Available
The newest addition to the Journey of the Senses collection is a luscious, sweet, succulent mango blend immersed in moisturizing oils, healing shea butter, and an exclusive antioxidant blend of Acai berry, red wine, Oregon grape, and green tea.
What is the Soul Purpose Difference?
The benefits of Acai, Oregon grape, and red wine polyphenols are related to reducing inflammation which is the key to anti-aging and lowering levels of free radicals.
Malaysian Mango Shower Gel | Item#SP406 | $18
Malaysian Mango Body Lotion | Item# SP426 | $20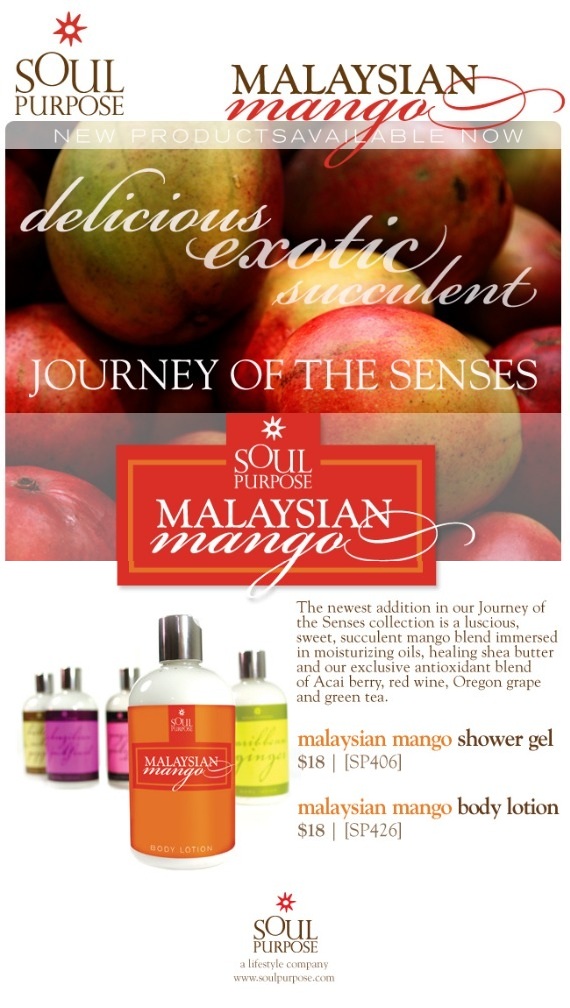 To place your order, click here now
Source: SOUL PURPOSE LIFESTYLE CO.