A Mother's Day Celebration
We have some really nice gift sets for Mother's Day and when you purchase before May 4th, Soul Purpose will include a Mother's Day card to accompany your gift (one less thing to buy!).
Yes. It is true. I was created in you.
It is also true that you were created
for me. I own your voice. It was shaped
and tuned to soothe me. Your arms
were molded into a cradle to hold me,
to rock me. The scent of your body
was the air perfumed for me to breathe.
— Maya Angelou
Gift Sets for the Ladies You Love (or for Yourself):
Gift Sets include shea butter based solid perfumes in a variety of fragrances:

Mother's Day [SP772] – Hawaiian Tuberose, Brazilian Jackfruit, Pomegranate Rouge, Zanzibar Girls' Club, Alluring Geisha Girls, Sensuous Ruby
Soul Sisters [SP716] – Zanzibar Girls' Club, Alluring Geisha Girls,
Beauti-licious Sisters
Precious Stones [SP718] – Healing Amber, Sensuous Ruby,
Mysterious Opal
Flora [SP711] – Thai Water Lily, Tropical Orchid, Davana Bloom
Beloved [SP704] – Thai Water Lily, Brazilian Jackfruit,
Hawaiian Tuberose
Pomegranate [SP714] – Pomegranate Noir, Pomegranate Rouge, Abundant Pomegranate
---
between April 15th and May 4th,
our signature Mother's Day gift card will be included in all gift sets ordered
---
Gift Sets:
Our Bath & Body gift sets include an 8 oz. shower gel, 8 oz. body lotion, and an aromatherapy (100% soy wax) candle.
Brazilian Jackfruit [SP734]
Zanzibar Girls' Club [SP736]
Caribbean Ginger [sp737]
Thai Water Lily [SP738]
Haitian Vetivert Pepper [SP739]
Hawaiian Tuberose [SP735]
TLC for Mom's hardworking Hands & Feet: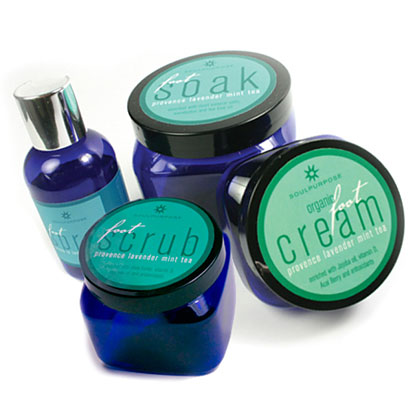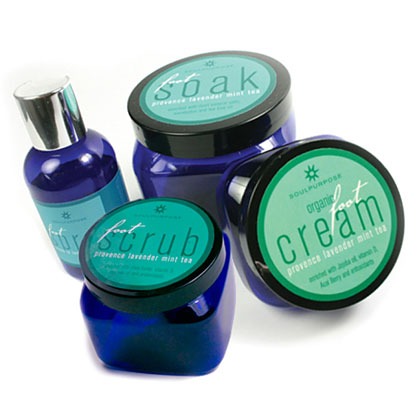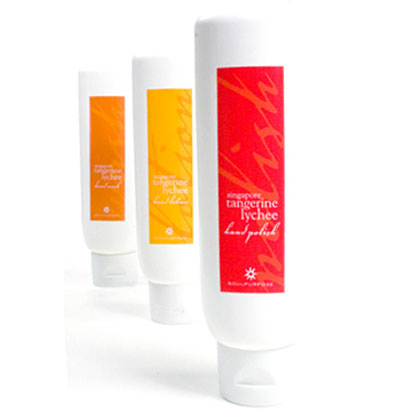 And Give Mom a little Glow…
Purchase any of our featured Mother's Day gift sets or any SOUL PURPOSE gift package and purchase either of our body glimmers (a $20 value) for only $7!
GLOW – a deep golden hue [SP210]
SHIMMER – a pale golden hue [SP211]
A $20 value, yours for only $7 when you purchase any of these gift sets between April 15th and May 4th