Introducing the Youngevity Botanical Spa Collection:
Cleanse,
Tone,
Exfoliate,
Hydrate, and
Restore.
All Spa Items contain
SOD for Super Antioxidant Support!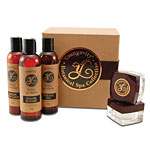 Beauty is more than skin deep!
Your skin, the body's largest organ, is a reflection of your overall health and well-being.
A clear and radiant glow requires proper nourishment — both internally and externally.

Introducing the Youngevity® Botanical Spa Collection
Promoting healthy looking, balanced skin…naturally!™

100% Ethical & Cruelty-Free Product Line
Contains Certified Organic Extracts and Essential Oils
Paraben-Free
Order Your Skin Care Collection Now
Join My Team!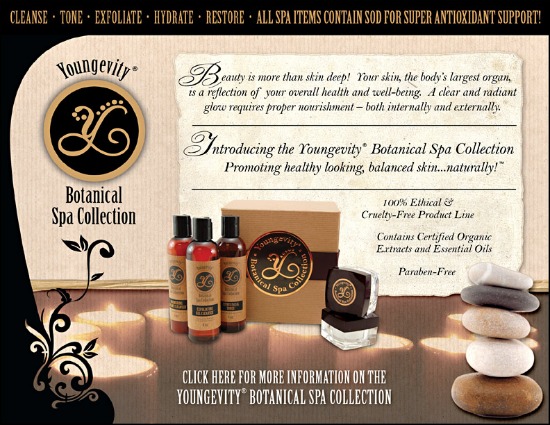 Source: YOUNGEVITY® ESSENTIAL LIFE SCIENCES