Holiday Shimmer…
Each kit comes in a beautiful silver or gold bag and includes Youngevity® Mineral Makeup Body Shimmer Pump Brush and a pair of Suzanne™ Brilliant Hoop Earrings.
The WINTER FROST kit includes a Pump Brush with silver Body Shimmer inside and silver tone hoop earrings, while the HOLIDAY GLOW kit includes our Pump Brush with gold Body Shimmer and gold tone hoop earrings.
A beautiful gift for any woman!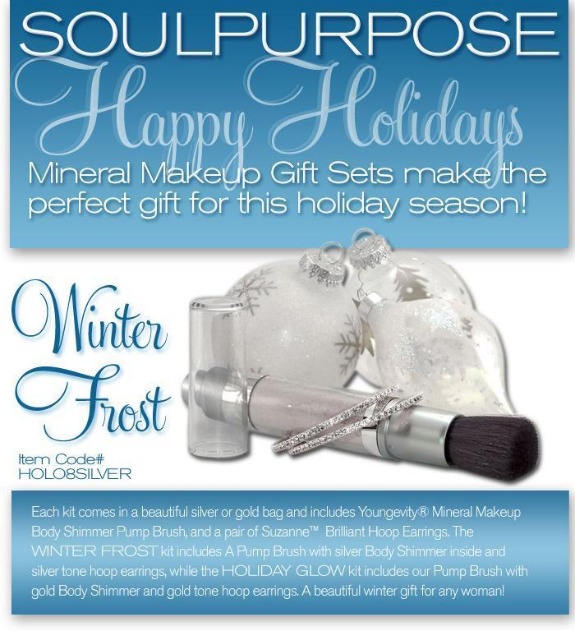 Source: SOUL PURPOSE LIFESTYLE CO.