"Live Younger Longer!"™
Start Your Business Now For Only $10!
---
Everyone's Doing It: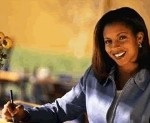 It pays to have a home-based business. The best way to start is part-time while you keep your day job. Use the extra cash to pay for holiday expenses, pay down debt, or just watch your savings grow.
Benefits
There are tons of advantages to having a home-based business. Speak with your tax professional about the deductions you can take for office equipment, training, travel, transportation, and more.
When you partner with Youngevity®, you can shift the dollars you currently spend at retail stores to your own store:
Your family gets to use high quality nutritional products,
Everyone can improve their health, and
You're building your business…all at the same time!
About Youngevity®
Youngevity® is the only network marketing company to achieve an authorized Health Claim through the FDA. In fact, Youngevity® and Dr. Wallach have two authorized Health Claim Petitions through the FDA.
Dr. Wallach is nationally known as 'The Mineral Doctor.' But he could easily be The Millionaire-Maker. That's because Dr. Wallach has helped a growing number of alert entrepreneurs reach their dreams of owning a million-dollar business. And he's done it by showing them how to help end America's mineral deficiency crisis.
Dr. Joel Wallach and Dr. Ma Lan founded Wellness Lifestyles Inc. in April of 1997, which then adopted the global brand "Youngevity" in April 2006. Youngevity®, now a leading designer of dietary supplements and cutting-edge personal care and wellness lifestyle products, was founded with the intent to help people "Live Younger Longer!", and markets worldwide through a network of independent distributors. With Global headquarters in Chula Vista, California, Youngevity® holds international offices in Australia, New Zealand, and Japan.
How to Get Started
With only a $10 (+tax) investment, you can:
Start your business right now, part-time.
Then, set up your Auto-Ship* order with the products you and your family will use each month. (Contact Me for suggestions)
Begin to share the link (to your FREE website) with those you care about most.
Follow our easy (3-step system) to build your new home-based business.
*When your Auto-Ship product total is $50 or more, you receive FREE shipping, a savings of 8 percent!