As we approach the holiday season you may find yourself burning candles more and more to scent your home. Here are a few more options in the soy-based, all cotton wick, no soot residue, 100% pure essential oil, aromatherapy category.
The favorite of women (young and old) is the Idris candle [P607] or as it is affectionately called "Man in a Can." Why is it called that? Well…you'll just have to order your own to find out!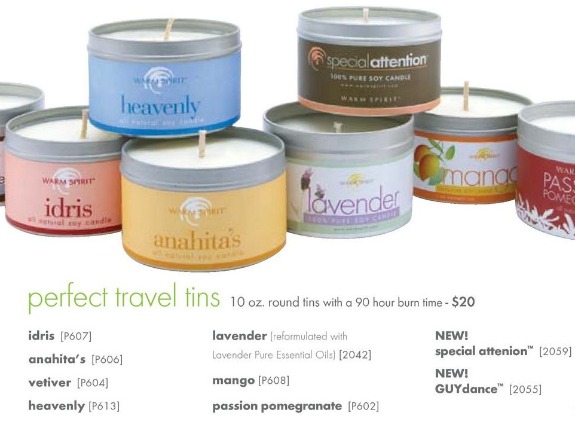 Note: If you enjoyed the Warm Spirit candles, then you'll love the new ones available from Soul Purpose! My favorites are the Brazilian Jackfruit candle and the Ghanaian Brown Sugar candle.  Discover your favorite, today!
Source: WARM SPIRIT, INC.