You've been asking what scents we have available for men. Here's a set of 3 fragrances that were introduced for Father's Day 2008.
Hollywood Fresh is…well…a nice, fresh scent. It's the word that comes to mind when women smell it. It's really nice. The Haitian Vetivert Pepper and Australian Sandalwood scents are very warm, earthy tones that make you want to snuggle a little bit closer. Enjoy!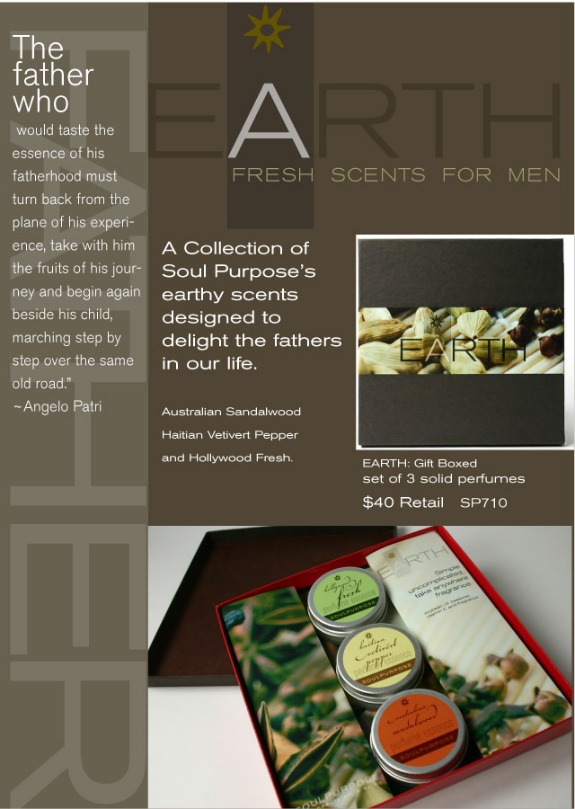 Men, purchase a boxed set for yourself.
Ladies, purchase a set for the man you love…you'll thank me later!
Shop Now Online!
Source: SOUL PURPOSE LIFESTYLE CO.