What is Pink Eye?
Pink eye is formally known as conjunctivitis. It is a contagious eye infection that irritates and inflames the lining of the eyelid. It is characterized by redness, swelling, tearing, itching and oozing of fluid out of the eyes. For the unfortunate soul who contracts it, it can also be one of the worst weeks of your life.

Course of the Infection
For most people, either with the help of antibiotics or being brave enough to try the home remedy, the body will eliminate this infection in about a week. In the interim, it can be pretty uncomfortable and difficult to look at — both for you and those close to you. Plus you have to be careful to neither rub your eyes nor transmit the infection to other people.
Healing Your Body More Quickly
I recently heard a testimony from a customer whose daughter contracted the infection on a Monday and was better by Wednesday of the same week!
Following the recommendation of Dr. Wallach (the co-founder of Youngevity), she placed a few drops of collodial silver in distilled water and sprayed it on her daughter's closed eyes several times a day. Her daughter then drank the minerals (the Plant Derived Minerals) three times a day.
She said her daughter's eyes did not ooze any fluid and no one else in the family contracted pink eye. And rather than her daughter missing a whole week of school, she was better in three days!
Your Product List for Pink Eye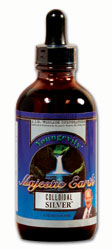 Collodial Silver – Item #: 10401
$31.43 for one 4 oz. bottle with dropper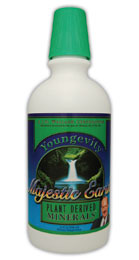 Plant Derived Minerals – Item #: 13203
$25.71 for one 32 oz. bottle
A liquid concentrate of 19,000 mg of approximately 77 minerals from prehistoric plants.
Click Here to Order Now. To read more about the products select "Youngevity Liquid Nutrition" and read the product Supplement Facts.
Source: YOUNGEVITY® ESSENTIAL LIFE SCIENCES
These statements have not been evaluated by the Food and Drug Administration, and the Youngevity family of products are never intended as medical treatments for any disease, disorder or medical condition.