Just in time for Valentine's Day!
Be Seductive * Be Succulent * Be Sensual
Our new sensuality line contains 2 new signature gift sets. Each set includes 3 luxurious body butters in 3 sensuous fragrances.
Succulent
Contains Chocolate, Caramel and Honey body butters. [SP770]
Seductive
Contains "For Her," "For Him," and "For Us" sensuous body butters. [SP771]
View our 2009 Valentine's and Sensuality campaign.
Place your orders this week to guarantee delivery for Valentine's Day.
HAPPY VALENTINE'S DAY!!!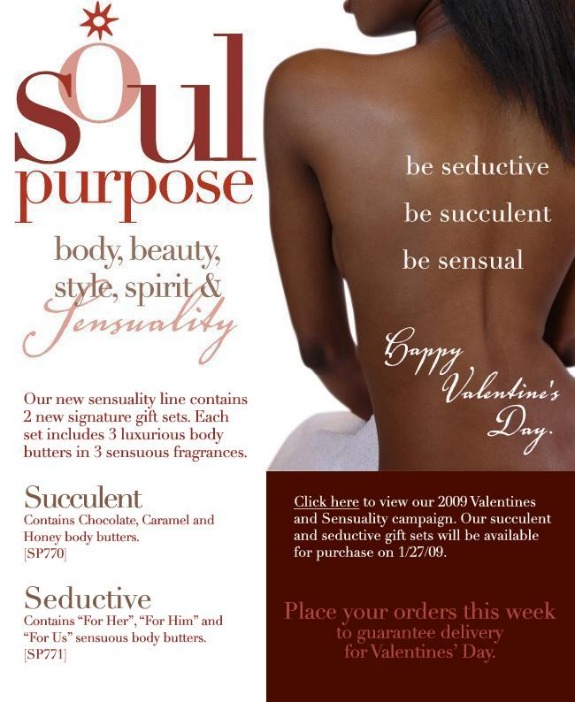 Source: SOUL PURPOSE LIFESTYLE CO.