You are Cordially Invited…
Join us for a beautiful evening at the Ritz Carlton Hotel for a Soul Purpose Prosperity Reception.
Join Soul Purpose Founder and CEO Nadine Thompson and Vice President Cheryl Cormier for an evening reception celebrating the Black Enterprise Women of Power Summit and the launch of the 2009 Soul Purpose Prosperity Campaign.
This will be an opportunity to meet and greet our Florida area Soul Purpose Entrepreneurs. You will be able to experience our beautiful line of personal care products and learn about our lucrative business opportunity.
WHEN: Thursday, February 12, 2009
WHERE: The Ritz Carlton, Grande Lakes
4012 Central Florida Parkway, Orlando, Florida 32837
TIME: 7pm – 10pm
PLACE: Black Enterprise/Soul Purpose Suite.
COST: Free.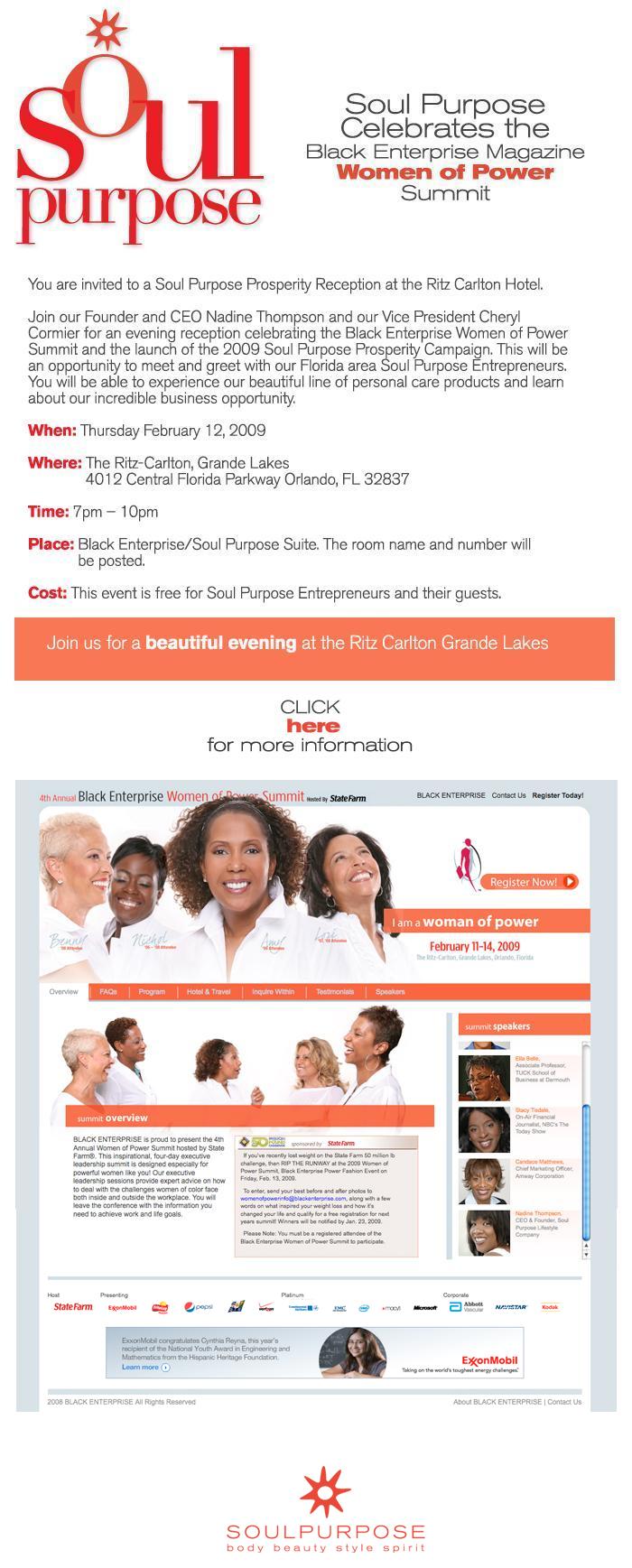 Source: SOUL PURPOSE LIFESTYLE CO.