In honor of Breast Cancer Awareness Month, Youngevity has put together a beautiful mineral makeup kit. Buy this for a friend in honor of her battle or keep it for yourself, knowing your purchase is helping the cause.
The kit contains:
Courage™ (2 g) Blush with mini blush brush,
Primrose™ (7 ml) Vivid LipLock™, and
Limited Edition Pink Awareness Bracelet with a Silver Charm
10% of the proceeds will be donated for Breast Cancer Research.
It looks like this is not available in the customer shopping cart, so call me at (925) 388-6258 to place your order by telephone. Everyone will receive the wholesale price of $29.99.
Together, we can make a difference!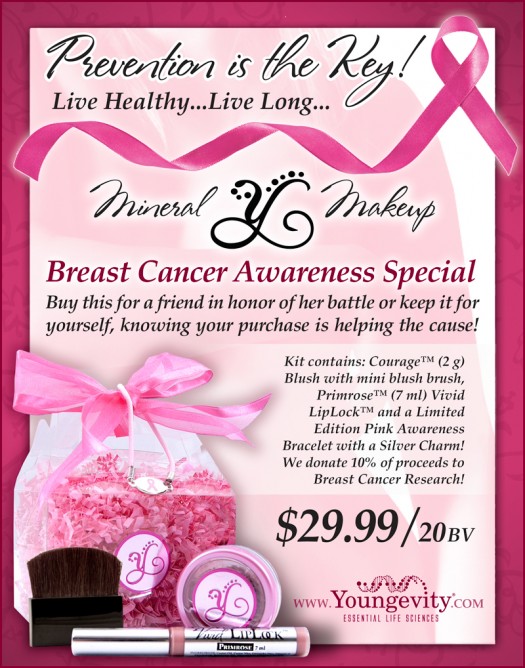 Source: FDI YOUNGEVITY®