Divas With A Purpose:
This October, in addition to celebrating the progress we are continuing to make in our fight against breast cancer, we are celebrating our daughters, our mothers, our health, and our purpose-filled journey to health and wellness with the introduction of our Viva La Diva solid perfume essence collection.
100% of the profits from the sale of these solid perfume sets will support Camp Diva.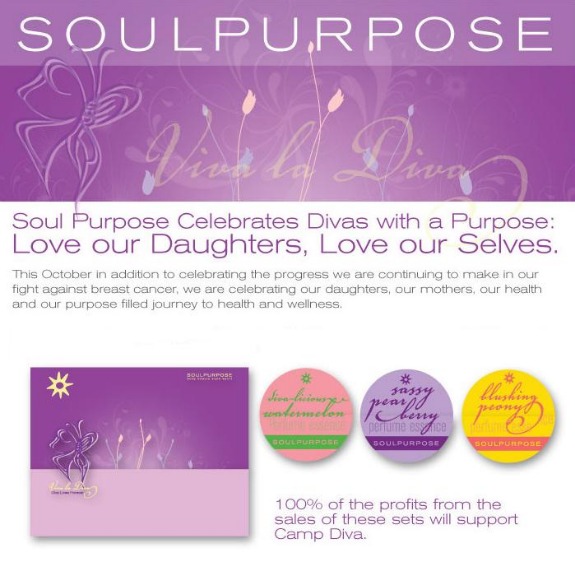 Source: SOUL PURPOSE LIFESTYLE CO.